In 1871, we at Nakano Spring factory entered the business of manufacturing leaf springs for rickshaws. In 1876, we opened our leaf spring factory in Shiba Shinbori in Tokyo (currently 2-chome Shibaura). Since then, we have been manufacturing and delivering OEM parts to trailer and truck manufacturers for more than a century. Our outstanding OEM products and the original NSK brand have won acclaim in maintenance and repair markets in Japan and abroad.
We manufacture and sell a wide range of springs ranging from those for automobiles, industrial machines, railways to vibration isolators and vibration control springs. When requested, we provide engineering and distribution services for coil springs for automotive suspensions, railroad coil springs and such.
Our philosophy is "small volume, rich selection and quick delivery." Our production and development technologies have been carefully nurtured over the years, and we are committed to delivering products that deliver satisfaction to our customers.
In February 2018 we signed a Distributor Agreement with STEMCO of U.S.A. who is the world-wide supplier of Goodyear brand Air Springs for commercial vehicles, to import and distribute them in the Japanese market. Over 2.5 million units annually of these safe, reliable and high quality Goodyear Air Springs are being supplied as OEM and after-market products world-wide, and from autumn of 2019 it will become available to Japanese customers through us.
We will build on the high level of trust bestowed on us from our long service of manufacturing and supplying our customers with quality leaf springs, and further widen our range of products and services by offering the international brand Goodyear Air Springs as its exclusive importer and distributor for the Japanese market.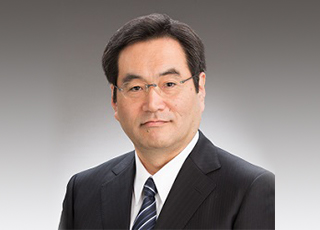 NAKANO SPRING Co.,Ltd.
President
Ryuhei Nakano